by Rom Harper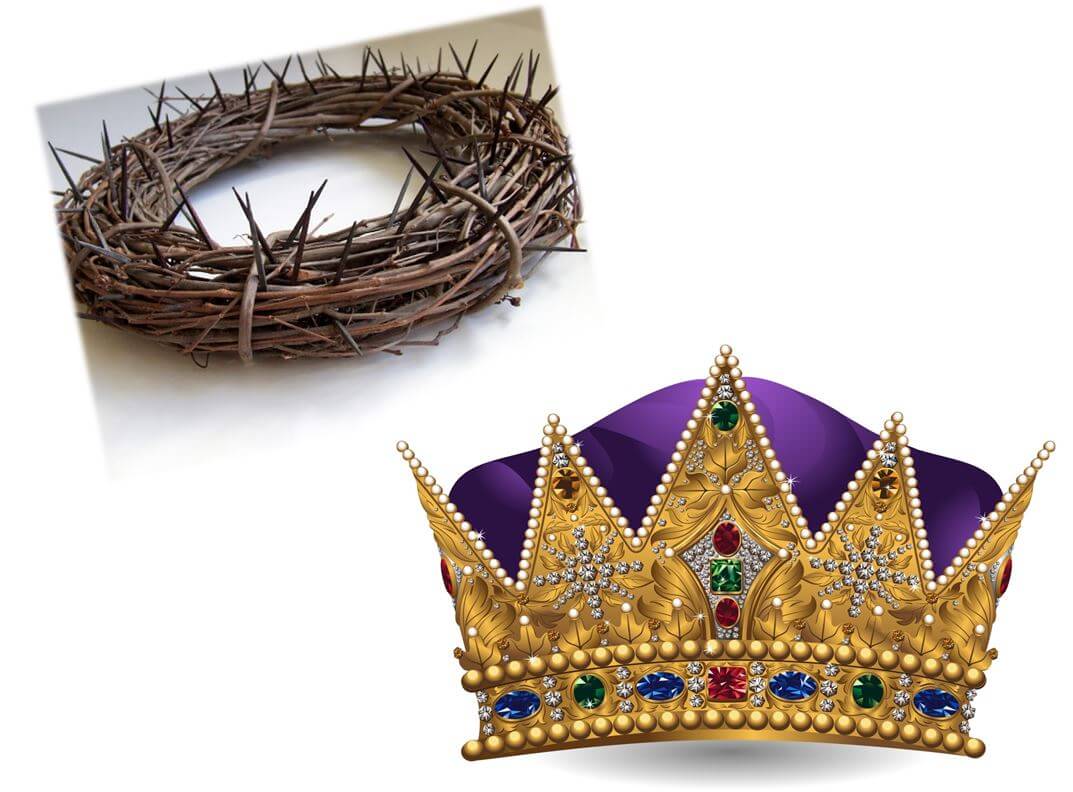 Introduction
Part 1 – Messiah, son of David
Part 2 – Messiah, son of Joseph
Part 3 – Two Messiahs – one and the same
A common notion in Christian circles as to why Israel rejected Jesus of Nazareth as the Christ is something along the following lines: The Messiah they were waiting for was to take up the role of King; this King would then free them from their bondage; following this release from bondage, the promises made to their forefathers would then be realised and they would enter their rest and promised land – the reason for the rejection being that Jesus of Nazareth did not carry these roles out.
I certainly agree that these are roles for the promised Messiah. However, I want to explore this concept a little deeper to try to gain a better understanding of what the Jews of the first century were thinking at that time, without the help of hindsight that we have at our disposal today.
Throughout the centuries of Israel's history, a record of Jewish laws, customs and ethics was compiled. It is believed that this record began while they were in exile. This collection is known as the Talmud. It also contains interpretations of their Scriptures by Rabbis at various times. The closest equivalent we would have today is when a commentary is published on books of the Bible, for example, Matthew Henry's Commentary.
The Rabbis who studied Messianic prophecies concluded that, in the Scriptures, the prophets spoke of two different Messiahs. The Messiah that was to come, suffer and die, was termed 'Mashiach Ben Yoseph' or 'Messiah, son of Joseph'. The second Messiah, who was to come and rule, was termed 'Mashiach Ben David' or 'Messiah, son of David'.
The Old Testament never clearly states that there will be two Messiahs but many paradoxical descriptions of the Messiah are found side by side. Therefore, the 'two Messiah theory' seemed to be the best answer for the Rabbis at that time.
The term 'Messiah' is not commonly used today in Christian circles. A brief meaning of the word is 'The Anointed One' and it comes from the Hebrew word mashiyach which literally means 'to smear or anoint with oil'. Daniel 9:25

Part 1 – Messiah, son of David
In this first part we will look at the Scriptures concerning Messiah, son of David. This will paint a picture of the Messiah Israel was longing for. I will give the Scripture reference and quote the part of the verse fitting the Messiah's description, but please take the time to look up and read the full verses.
Genesis 22:17,18: 'I will multiply thy seed as the stars of the heaven, and as the sand which is upon the sea shore; and thy seed shall possess the gate of his enemies; and in thy seed shall all the nations of the earth be blessed.' This promise is being made to Abraham. Israel would be a great nation, rule other nations and all nations of the earth would be blessed through their Messiah.
Genesis 26:4 and Genesis 28:14,15: 'And thy seed shall be as the dust of the earth, and thou shalt spread abroad to the west, and to the east, and to the north, and to the south: and in thee and in thy seed shall all the families of the earth be blessed'… 'will bring thee again into this land; for I will not leave thee.' The same promises made to Abraham were also given to Isaac and Jacob. This time their land was also included in the promise.
Deuteronomy 18:18: 'I will raise them up a Prophet from among their brethren, like unto thee, and will put my words in his mouth; and he shall speak unto them all that I shall command him.' More specifically now, God would raise a prophet like Moses. Moses is a type or picture of their Messiah. When Christ spoke, He mentioned many times that He was only doing the will of His Father. This Deuteronomy verse should have sprung to the minds of all hearers.
1 Chronicles 17:11–13: 'And it shall come to pass, when thy days be expired that thou must go to be with thy fathers, that I will raise up thy seed after thee, which shall be of thy sons; and I will establish his kingdom. He shall build me an house, and I will establish his throne for ever.' A seed of David would be raised up and establish His throne forever. We now see that their Messiah would be a son of David and a son of God.
Psalm 110:1,2: 'The LORD said unto my Lord, "Sit thou at my right hand, until I make thine enemies thy footstool. The LORD shall send the rod of thy strength out of Zion: rule thou in the midst of thine enemies".' David's son would be His Lord and rule with a rod from Zion. Another reference of the Messiah ruling as King and God.
Isaiah 9:6,7: 'For unto us a child is born, unto us a son is given: and the government shall be upon his shoulder: and his name shall be called Wonderful, Counselor, The mighty God, The everlasting Father, The Prince of Peace. Of the increase of his government and peace there shall be no end, upon the throne of David, and upon his kingdom, to order it, and to establish it with judgment and with justice from henceforth even for ever.'
Jeremiah 23:5: 'Behold, the days come, saith the LORD, that I will raise unto David a righteous Branch, and a King shall reign and prosper, and shall execute judgment and justice in the earth.'
These well-known verses need no explanation. The Bible has many more scriptures on this subject, but after reading just these few passages, I'm sure you can see and understand why Israel wanted, and still wants, this Messiah to be the one to arrive. He would assume His position as King and, as mentioned earlier, Israel would receive their land and promised rest and all the nations of the world would be blessed through them.
I hope you also can see how the Rabbis arrived at their name for this awaited Messiah: 'The son of David' from King David.
One point in the Rabbis' defence: during the times they were piecing all the prophecy-related Scriptures of their coming Messiah together, they had no New Testament. We have the capability to tie up a lot of the loose ends in the Old Testament as we have the privilege of the completed canon.
In Part 2, we will take a look at the second Messiah of the Talmud – Israel was not too sure how to deal with this one.

Part 2 – Messiah, son of Joseph
The aim of this article is to look at the concept of the two different Messiahs found in the Talmud. This theory is an interpretation by Rabbis that started while Israel was in exile. The Talmud also contained Jewish laws, customs and ethics from that time on, and throughout their nation's history.
In Part 1 we looked at some Scriptures that gave a description of Israel's awaited Messiah. This Messiah was to be a King, a son of David. His throne would be established for ever. He would lead Israel into their promised land and rest. All nations would be blessed through Israel and the Rabbis of that time gave Him the title 'Messiah, son of David'.
There are many other verses in Scripture that speak of their Messiah but paint a picture of a different person to the one mentioned above. As stated in Part 1, with no hindsight or completed canon, their best explanation was a second Messiah. They gave this Messiah the title 'Messiah, son of Joseph'.
We will now explore some Scriptures fitting this Messiah's description. For context please take the time to read Isaiah chapters 52 and 53, as I will quote only the relevant parts of the verses.
Isaiah 52:14: 'As many were astonished at thee; his visage was so marred more than any man, and his form more than the sons of men.' This verse opens the account of this suffering servant. It tells us that He would be terribly disfigured, more than any man and then further descriptions of His sufferings continue into chapter 23.
Isaiah 53:2: 'For he shall grow up before him as a tender plant, and as a root out of a dry ground: he hath no form nor comeliness; and when we shall see him, there is no beauty that we should desire him.' This verse brings out the Messiah's humanity, and that there was nothing special about Him. In fact, 'no form nor comeliness…' means no splendour, majesty, honour or glory. The exact opposite to what Israel was expecting. There was nothing to take pleasure in.
Isaiah 53:3: 'He is despised and rejected of men; a man of sorrows, and acquainted with grief: and we hid as it were our faces from him; he was despised, and we esteemed him not.' He was regarded with contempt, in fact He would be despised and rejected, a man of sorrows and acquainted with grief. The words, 'and we hid as it were our faces from Him', paints such a vivid picture of His rejection.
Isaiah 53:4: 'Surely he hath borne our griefs, and carried our sorrows: yet we did esteem him stricken, smitten of God, and afflicted.' Even though He was bearing Israel's 'griefs', the people actually thought that God was punishing Him for His own sins. This should bring to mind what was happening at the time of Christ's crucifixion. The word 'griefs' meaning he was bearing their sicknesses. Jewish tradition taught that one reason for physical sickness or infirmity was punishment for that person's sins or even their parents' sins, as in the case of the blind man in John 9:1–5.
Isaiah 53:7: 'He was oppressed, and he was afflicted, yet he opened not his mouth: he is brought as a lamb to the slaughter, and as a sheep before her shearers is dumb, so he openeth not his mouth.' We now have the events of His actual death detailed. He humbly and silently submits Himself to their unjust treatment as a lamb to the slaughter.
Isaiah 53:8: 'He was taken from prison and from judgment: and who shall declare his generation? for he was cut off out of the land of the living: for the transgression of my people was he stricken.' His death sentence was unjustly pronounced in a court of law and He was taken and crucified. I hope you noticed Isaiah has even given a reason why He was cut off: it was for their (Israel's) rebellion. This part of the verse was not brought into the equation at that time through their blindness.
Isaiah 53:9: 'And he made his grave with the wicked, and with the rich in his death; because he had done no violence, neither was any deceit in his mouth.' He was assigned a criminal's grave along with other criminals, yet he would be buried in a rich man's tomb.
I hope these prophetic verses are bringing many Gospel passages to mind as we read these, then still future, events.
Isaiah 53:5,6: 'But he was wounded for our transgressions, he was bruised for our iniquities: the chastisement of our peace was upon him; and with his stripes we are healed. All we like sheep have gone astray; we have turned everyone to his own way; and the LORD hath laid on him the iniquity of us all.' We find that virtually smack in the middle of all these verses pertaining to 'Messiah Ben Joseph', Isaiah gives the reason for why this Messiah had to come. He was to take the iniquity of Israel, who had turned away, so that they could be healed. Even during the Acts period, after being told by the Apostle Peter to repent (turn back), up until the end of the Acts period, when I'm sure Paul was showing and explaining these exact same verses of Scripture to the Jewish leaders, we find they were still in their stubborn state of blindness.
That covers the main verses that give us the record of the suffering servant or 'Messiah Ben Joseph', as the early Rabbis called Him. I hope you can clearly see the distinction made by the Rabbis in those early days and appreciate that for whatever reasons, they decided Scripture was speaking of two different persons. Without the hindsight of today I can understand how those early scholars could not see that this was the one and same person.
This title 'Messiah Ben Joseph', was given by the early Rabbis, reflecting Jacobs's son Joseph. The account of Joseph, who in fact is a picture of Christ, is found in Genesis, starting around chapter 37, and is well worth the read. As a quick summary of that account, Joseph is introduced to us as having dreams of grandeur but was hated by his brothers. He was eventually sold to slavery and lost to Israel thanks to his own family's doing, and actually considered dead. When he came back into the lives of his brothers who had rejected him, they bowed down to him and he saved his people by providing for them in time of famine. Joseph states when revealing himself to his brothers in Genesis 45:5: 'Now therefore be not grieved, nor angry with yourselves, that ye sold me hither: for God did send me before you to preserve life.'
In the next instalment, Part 3, I would like to use our completed canon and tie in some Scriptures and events to show that these two Messiahs of the Talmud are one and the same. A little homework till then: Did anybody during Jesus' time on earth, refer or allude to Him as 'the Son of Joseph'?

Part 3 – Two Messiahs, one and the same
The aim of this article is to look at the concept of the two different Messiahs found in the Talmud. This theory was an interpretation by Rabbis that started while Israel was in exile. The Talmud also contained Jewish laws, customs and ethics from that time on, and throughout their nation's history.
In Part 1 we looked at some Scriptures that gave a description of Israel's awaited Messiah. This Messiah was to be a King, a son of David. His throne would be established for ever. He would lead Israel into their promised land and rest. All nations would be blessed through Israel and the Rabbis of that time gave Him the title, Messiah, son of David.
In Part 2 we looked at some Scriptures that described a different Messiah, also known as the suffering servant. This Messiah would have no beauty or honour. He would be despised of men and certainly not esteemed. He would be a man of sorrows and be led as a lamb to the slaughter, disfigured more than any man and be cut off from the living. This is not the description of a King who would lead them out of bondage. The Rabbis of that time gave Him the title 'Messiah, son of Joseph'.
In this final part, I will aim to explain how we identify that the two Messiahs are actually one and the same. There is clearly a distinction between the two descriptions and nobody would blame Israel for wanting their King to arrive. We see this is still the case today – whether it is Israel waiting for what they believe is the first coming of their Messiah, or Christianity as a whole waiting for the second return of Christ. The Christianity side of things contains many different beliefs as to what will happen on Christ's arrival. Much confusion still exists on this subject today, let alone many centuries ago.
Concerning the theory of the two Messiahs from the Rabbis of the Talmud era, even after all the extra knowledge and completed canon today, modern Judaism now contends that passages in Isaiah 53, which we saw in Part 2 describing a suffering Messiah, actually speak of Israel as a nation which has suffered greatly, and not a personal suffering Messiah as such.
I believe that by taking note of the pronouns used by Isaiah, that two separate identities are shown. The 'we, us, they, them and our' is used to refer to Israel and the 'He, Him and His' is a reference to the suffering Messiah, a single identity as shown in Isaiah 53:4: 'Surely he hath borne our griefs, and carried our sorrows: yet we did esteem him stricken, smitten of God, and afflicted'.
Isaiah 53:7 portrays the suffering servant as a voluntary, willing and silent sufferer. In all of Israel's history, the Jews as a nation have suffered greatly, perhaps more than any other, but this has never been on a voluntary basis. Another point to note is that Israel believed that, as they were God's people, just keeping the Law of Moses was their entitlement into the kingdom. An example of this attitude is Nicodemus in John 3.
As we are all very familiar with the Kingship side of the Messiah, the best way to tie both Messiahs into one is to understand why the suffering servant had to die. I have given some Scripture references without the verse attached – please look them up for reference.
Redemption for man became necessary when sin entered the human sphere in the Garden of Eden. The result of sin was the separation between man and God. The redemptive element of blood comes into the theme of Scripture at the same time sin does. This is seen in Genesis 3:21 when God made coats of skins and clothed Adam and his wife Eve. Later Cain's offering of vegetables was rejected and Abel's blood offering accepted.
We must understand, one cannot approach God by whatever means one chooses. It is man who sinned and offended a holy God. It is God who must do the forgiving and by the means that He chooses. He chose blood and gave His explanation in Leviticus 17:11: 'For the life of the flesh is in the blood: and I have given it to you upon the altar to make an atonement for your souls: for it is the blood that maketh an atonement for the soul.'
Israel had many blood sacrifices to perform, all with basically the same purpose, that the Jew might be rightly related to God. In fact all seven feasts of Israel – Passover, Unleavened bread, First fruits, Pentecost, Trumpets, Day of Atonement and Tabernacles – require the shedding of blood. Leviticus 16:15–17 describes the Day of Atonement: 'Then shall he kill the goat of the sin offering, that is for the people, and bring his blood within the vail, and do with that blood as he did with the blood of the bullock, and sprinkle it upon the mercy seat, and before the mercy seat: And he shall make an atonement for the holy place, because of the uncleanness of the children of Israel, and because of their transgressions in all their sins.'
It was Isaiah the Prophet who provided the hope that the day would come when the yearly burden of blood sacrifices would be lifted and that is just what the suffering servant of Isaiah 53 was to do when He arrived in the form of man. Isaiah 53:12 details that the servant will be greatly blessed by God, above all others, for four reasons:
1. He willingly and voluntarily suffered and died.
2. He was humble enough to allow others to consider Him a sinner.
3. He actually bore the sin of many.
4. He makes intercession and pleads to God on behalf of the sinner.
There are many more Scriptures we could go through but I think we can clearly get the picture: the suffering servant had to come first, to be the perfect sacrifice, to redeem mankind and then take up the role of everlasting King.
It was also not new to Israel for the same person to have two different names. Genesis 35:18: 'And it came to pass, as her soul was in departing, (for she died) that she called his name Benoni: but his father called him Benjamin.' The birth of Benjamin, another picture of Christ, shows this – Benoni means, 'son of my sorrow' and Benjamin means, 'son of the right hand'. In modern terms we would say, the two different Messiahs were two different job descriptions given to the one person.
Messiah Ben Joseph was needed to complete the atonement for God before Messiah Ben David could reign on David's throne. Let alone the idea that the two Messiahs could possibly be the one person, it would never have been conceived that a 2000-year period between the two was part of God's plan as well. But it is reassuring for Israel as a nation that one day they will accept Christ as their Messiah, enter their land and rest and all mankind will be blessed, as was first intended.
Zechariah 12:10–12: 'They will look on me, the one they have pierced, and they will mourn for him as one mourns for an only child.'
My last point for this article is your homework from Part 2. Did you find a verse that may have fitted the criteria, that when Jesus was on earth He was alluded to or referred to as 'the son of Joseph'? Matthew 13:55: 'Is not this the carpenter's son? is not his mother called Mary? and his brethren, James, and Joses, and Simon, and Judas?'
The people in the synagogue where Jesus was teaching were astonished at His wisdom, and stated the words above. Notice they mention the names of all members of His family except for His father Joseph. They would have known who His father was, and referred to Jesus only as 'the carpenter's son'. Another way of saying it would have been, 'the Son of Joseph'. Perhaps that title may have been a little too close for comfort.