BBFA Book Agency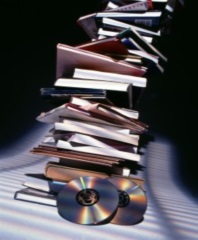 Apart from our website, the BBFA also distributes literature, audio messages and other Bible study resources via the BBFA Book Agency.
Web address – www.spiritualblessings.org/bbfabookagency/
Email address – bookshop@spiritualblessings.org
or contact us via this website
Postal address – P.O. Box 3141, Glendale, NSW 2285, Australia.
We are a volunteer organisation, so no individual person within the BBFA takes any profits from sales. Prices are kept at a minimum to simply cover our costs, and to keep great Bible study material affordable.
Audio recordings: All audios on the "Spiritual Blessings" website are available to download for free. Please contact us if you would like some or all of these audios on audio CDs or an MP3 disk.
Please note: The BBFA Book Agency has several hundred items available, but the bulk of the literature stock is sourced from either the Open Bible Trust or the Berean Publishing Trust. If you would like to order through us, we advise that you visit the websites of these publishers first, and then contact us for price, availability, postage, etc. These publishers are both based in the U.K. but have distribution agents in several countries around the world. Links to their websites are below.
If you live outside Australia

, we advise that you visit the sites below in order to obtain items quicker and cheaper. However, feel free to contact us  if you would like any further information.

If you live within Australia

, and would like us to send you certain items from the publishers below, please visit their websites, browse through their advertised selections, and then contact us for prices, postage within Australia, and how to make a payment.
| | | |
| --- | --- | --- |
|   | | |
| Open Bible Trust website |          | Berean Publishing Trust website |
| Publishers of the bi-monthly magazine "Search". Books, booklets, e-books, CDs, DVDs and MP3 disks by Michael Penny, Sylvia Penny, Charles Ozanne, William Henry, E. W. Bullinger, & others. |   | Publishers of the bi-monthly magazine "The Berean Expositor". Books and booklets by Charles Welch, Stuart Allen, & others. |
| Enquire about subscribing to "Search" Magazine, published bi-monthly, by the Open Bible Trust. |   | Enquire about subscribing to "The Berean Expositor", published bi-monthly, by The Berean Publishing Trust. |
| Many of the Open Bible Trust's works are available as ebooks via kindle or the ibookstore. Visit the Open Bible Trust website and click on the link in the top right hand corner. |   | For catalogues of 2200 audio recordings by speakers from the Berean Publishing Trust and Berean Forward Movement, visit the More Berean Audios page.  |
The BBFA Book Agency is the main distributor for the items below.
* Titles by William Campbell:
The following titles by Pastor William Campbell are all free of charge. These titles are all out of print, so stocks will not be replenished once we run out. A donation for postage is appreciated, but is not obligatory.
The Church and the Sabbath What is the Church? Who got the Sabbath? Was it ever changed? Who should keep it now? Why is Sunday kept? PB 76pp Free.
God's Gift of Everlasting Life Covers the topics of Body-Soul-Spirit, Death & Resurrection, Eternal Torment, Eternal Life. PB 43pp Free. (Click here for free downloadable PDF)
The Revelation of Jesus Christ An overview of the Book of Revelation. Includes chart. PB 16pp Free.
The Life and the Advent Includes discussions on: the human body, the image and likeness of God, the living soul, the human spirit, man in death, Sheol & Hades, resurrection & judgment, the Great White Throne, and eternal life. PB 48pp Free.
The Prophecies of Daniel An exposition. PB 144pp Free.
Spiritualism – A Fearful Deception Topics include: "Death and After"; "Satan's Demon Hosts"; "A Sign of Christ's Return"; and more. PB 56pp Free.
Recorded Messages A collection of 128 Bible study audio messages in MP3 format, under the general headings of "Christian Fundamentals", "The Lord Jesus Christ", "The Epistle to the Hebrews", "Life, Death, Soul, Spiritualism", "Prophecy" and "Misc.". Please be aware that all of these recordings are listenable, but many are of relatively poor audio quality.
* Titles by Peter Ward:
Both of the following titles are free to download as PDFs from our Love, Marriage and Related Issues page.
Marriage, Love & Sex In The Bible A Scriptural analysis of "where it all started, and what has happened since". The author maintains that Scripture should be our guiding light – not a reference of last resort. PB 235pp Recommended hard copy price $19.95.
The Power of Marriage Subtitled "1+1=1", this book follows on from "Marriage, Love & Sex in the Bible" by the same author, and sets forth some Scriptural principles for a successful marriage. PB 93pp Recommended hard copy price$12.95.
* * *
Looking for a particular title but still can't find it?